INTENSIVE SOCIAL ANXIETY GROUP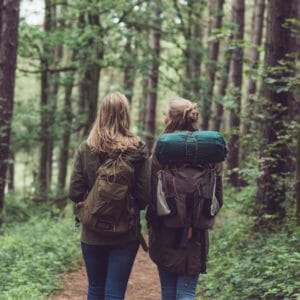 INCLUDED:
9 GROUP SESSIONS OVER 3 MONTHS
RESEARCH-BASED INTERVENTIONS
IN-SESSION PRACTICES
SOCIAL SKILLS EDUCATION
REQUIRED HOMEWORK
EVENING & SATURDAY SCHEDULE
Getting Help for Social Anxiety Starts Here
Our experts provide counseling for social anxiety and relational phobias. We've designed specific skills to help you overcome social fears and paralysis. Some people are afraid of facing social fears and doing "exposures" or behavioral experiments. One of the most common myths about behavioral interventions is the belief that it's a harsh treatment. You'll be surprised to learn you don't have to do anything you don't want to do, and we'll have a blast. Seriously, you'll be laughing a lot during treatment. We'll help you. You'll build friendships, practice many skills in session, and support your peers – not in avoidance, but recovery.
Designed for adults between ages 19 -25 looking to finally, yes finally, look social anxiety in the eye and square off! The class is 1/3 support and connection, 1/3 educational, and 1/3 behavioral-change for a social anxiety condition!
1/3 SOCIAL CONNECTION
Listen, this is going to be a challenging winter with COVID-19. Social distancing, or social isolation for that matter, is no reason to stop working on a social anxiety condition, or not start addressing it! Come hang out with us, virtually, of course.
1/3 EDUCATION ABOUT SOCIAL FREEDOM
We'll unfold everything you need to know to overcome social anxiety. There is a text for this group, to supplement the work. It isn't a book written about social anxiety. It's a book on social boundaries and unlearning unhelpful social rules while replacing the rules with new, outstanding stuff to bring forth your true, authentic voice.
Don't like reading? Don't worry, the book comes in audiobook as well. (Or skip it.)
1/3 COURAGE PRACTICE (FOR SOCIAL FEARS)
What the heck is this?
A "courage practice" is an out-of-class assignment to do something you fear. Listen, fear is always going to play a role in your life, but this class is going to teach you how to relate to it in a whole new way.
Courage practices are the magic dust that takes you from social anxiety to freedom. All group participants will be assigned homework activities to complete between meetings.
Your practices will change your life. Don't worry about this now. You'll create your own homework. The participants in the group will help you move forward- making sure you're not playing it too safe!
THE ULTIMATE REWARD
How fabulous would it be to come out of the COVID-19 situation with more social support, having kicked social jitters to the curb, and be ready to engage in life without social paralysis?
COST
The group is priced at $194.00 a month/$583.00 total.
SCHEDULE
The group begins and repeats once we reach the required number of participants. Group size ranges from 6 people to 10. Based on participants' availability, we schedule 3 meetings a month, with one week off. Participation in all 9 groups is required. Meetings range between 60-75 minutes and are held on evenings and weekends.