Starting Counseling? Looking for Help with Anxiety?
If you have identified that you want or need help, the next step is finding a professional. I am an anxiety counselor who can support you. Please read more about Conscious Living Counseling & Education Center's providers, and call if you need additional information about services, insurance options, or scheduling.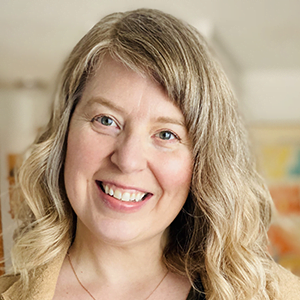 MY CLINICAL FOCUS:
⫸ Anxiety Disorders
⫸ Holistic Wellness
⫸ Executive Function Therapy
⫸ Women's Health
⫸ CBTi, Sleep Health
⫸ Partner Education
⫸ Adult ADHD
Kama Jensen, Licensed Professional Clinical Counselor
Clinical Counseling | Anxiety Counselor | Holistic & Somatic Therapist
---
Are you sick of feeling anxious all the time? As an anxiety counselor, I love working with people who want to address anxiety concerns related to social anxiety, panic, health anxiety, sensorimotor/somatic OCD, generalized anxiety, and insomnia. I have dedicated my career to working with the anxious and afraid. Most of my clients have tried a number of interventions but have not experienced that much symptom relief.
My approach as an anxiety counselor includes effectively practicing research-based therapies, compassion, and partnering with patients to engage in the treatment process. I began Conscious Living Counseling & Education Center in 2007 with the goal to provide patient-focused care and first-line treatments for anxiety and depression conditions.
I offer unique and personalized treatment plans, with a higher level of focus on the complexity of multiple concerns. I will look for ways to introduce education, skills development, and new learning to ensure the greatest success in mental health care.
My passion is working with people who experience a variety of co-existing concerns. Examples are anxiety conditions with sleep problems, health concerns with panic disorder, money skills phobia, and relational anxiety. Just to name a few. Together, we build a foundation for your new beginning and spiral up! Using your strengths, new skills, anxiety skills, and experience to achieve the best outcome.
At least 30% of people seeking help for anxiety have attention or executive function impairments (EF) – so EF training is integrated into my practice. Many people also struggle with anxiety and insomnia – so I also offer CBTi as part of a care plan. 
Experience:
I am a Licensed Professional Clinical Counselor (LPCC). As a masters-level counselor, I have studied educational, spiritual, and scientific research related to mental health.
My counseling experience includes providing assessment and mental health services in for-profit and non-profit organizations, private practice, and academia. Additional work history includes serving as the Executive Director of a mental health organization and teaching masters-level counseling courses.
In conjunction with state licensing requirements, I receive ongoing clinical education to stay current with the issues and ethical guidelines related to providing quality mental health services.
Cost Considerations:
I accept self-pay, and most Blue Cross Blue Shield of North Dakota, and Sanford Health insurance plans.