FEES & BILLING POLICY
---
Conscious Living Counseling & Education Center is a private clinic. We try to simplify the billing process for you. Please let us know if you have any questions.

MEDICAL RATES & FEES
CLCEC BILLS YOUR INSURANCE FOR YOU.
We process claims for you. We accept BCBS PPO & Sanford Health.
Your copay or balance due is paid at the time of the appointment.
Co-insurance payments are due after the claim is processed unless you have not reached your deductible.
A credit card or HSA card is held, securely and following federal requirements.
Digital statements are emailed, securely, using the payment portal. You may request a paper statement.
*Rate change evaluated annually.
RATES EFFECTIVE MAY 1, 2022:
Evaluation & Assessment | Fee $ 250.00
Therapy Session | Booster 30 minutes | $95.00
Therapy Session | Standard 40 – 45 minutes | $150.00
Therapy Session | Standard 50 – 55 minutes | $190.00
NON-MEDICAL FEES
Non-medical fees are due at the time of the appointment. Non-medical services are appointments without a diagnostic assessment and medical treatment plan. Non-medical sessions are private pay.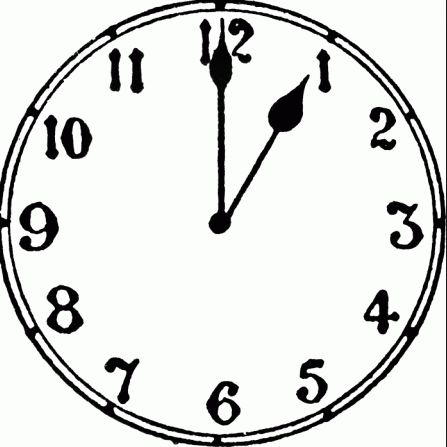 BILLING & ATTENDANCE POLICIES
LATE CANCELATION AND NO SHOW FEE POLICY
We require a 24-hour notice to cancel or reschedule your appointment.
If you cancel late and we are unable to fill your appointment, we reserve the right to charge a minimum of $ 75.00 to the full fee for a no-show. The cancelation fee is for holding your appointment, limiting access to other people wanting to schedule.
15-MINUTE POLICY
It is ideal if you can arrive at the time of your appointment, or a few minutes early. If you are more than 15 minutes late, your appointment will be rescheduled.
TERMINATION OF SERVICES POLICY
We reserve the right to terminate services if you reschedule or cancel your session three times (consecutively), or you no-show, or if the number of canceled appointments is greater than the appointments attended.
We reserve the right to terminate services and disclose your billing information to collect the debt if you are violating billing policies. Please see the NOTICE OF PRIVACY PRACTICES & PATIENT DISCLOSURE AGREEMENT FORM for more information.
PAYMENT, INSURANCE & COLLECTION POLICIES
In order to keep the cost of service down and as contracted by your insurance provider, payment for each session and/or co-pays are due at the time of service. A credit card or HSA is securely held on file for all patients.
OUTSTANDING BALANCE
An outstanding balance is due at the time of your appointment. If you are unable to pay your total balance, it may be an option to arrange payments with our billing manager. Outstanding balances cannot exceed $200.00.  A credit card on file is required for non-medical services and patients carrying a balance.
INSURANCE
If using insurance, provide us with information relative to your claim, including your insurance card, number, date of birth, and address. This information must be provided within 24 hours of an appointment in order to use your insurance.
Please make every attempt to present accurate insurance information at the time of the session. If we do not have the correct information, we will not process a claim and you will be responsible for the balance due. If we have not received payment from your insurance company within 60 days (depending on the insurance plan as turn-around time varies based on the company) of submitting a claim, you will be responsible for the balance due. Please ask us if you need assistance.
Please confirm your benefits with your insurance company. When possible, we will work with your insurance company to help you receive the benefits to which you are entitled. Insurance benefits have become increasingly more complex. It is sometimes difficult to determine exactly how much mental health coverage is available. You are ultimately responsible for the full payment of fees.
COLLECTIONS
When your bill is unpaid, a collection agency may be chosen to manage delinquent accounts. In most collection situations, the only information released regarding a patient's treatment is the name, the nature of services provided, and the amount due. If such legal action is necessary, legal costs will be included in the fees.
IN-NETWORK INSURANCE PLANS
We are in-network with BCBS PPO and Sanford Health. We're proudly in-network with both companies as their policies are pro mental health.
We are not registered with government-issued expansion plan policies at this time.
OTHER
We accept Visa, MasterCard, Discover, FSA, debit cards, personal checks, and cash as forms of payment for your convenience. We do not accept American Express.
BILLING ETHICS
Our policies are designed to clearly state expectations. When it comes to the cost of medical care in the US, there are a lot of problems to fix! Everyone has a role – from patient responsibilities, managing costs, employers paying medical providers a reasonable wage, and training to provide excellent care to patients. It's a complicated balance. Please let us know if you have any questions about our policies.
If you need assistance, please contact our office.
We'll gladly assist and attempt to simplify the process.