Quick Check-In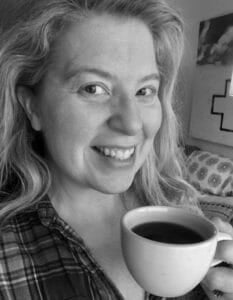 Post-Treatment
Let's get back to life. When a lower-level of care is best for you. Please consider CLCEC's Anxiety Education and Training service.
Post-Treatment Care with Provider: Kama Jensen
Working with anxiety concerns has been my life's work. I've added a post-treatment program to support relapse prevention. You did the work- now let's maintain it! The post-treatment program is kinda like wearing a retainer after having braces removed. If there is a longstanding history of anxiety-based thinking, it can slip back in from time to time.
Together, we connect by phone or on CLCEC's online clinic to practice core anxiety skills. This is a highly engaged meeting.
The service is available to clients who:
Benefit from an accountability partner to practice skills on an ongoing basis
Benefit from check-in's to prevent relapse
Have been recently released from partial care at Sanford or another community program
HOW DOES IT WORK?
We practice mastery with the 5 cores skills to manage anxiety symptoms.
Options:
Booster appointments are scheduled in increments, by phone or using our online clinic:
15 minutes/$30.00 or 30 minutes/$60.00
Text Option. Monthly fee of $50.00 for texting exposure practices.
---
JUST WANT TO TALK, NOT SCHEDULE A SESSION?
You can schedule in advance or request a visit the day of service, provider's schedule allowing. Payments are collected the day of service by credit card or self-pay.
Same-day scheduling is helpful for conditions like OCD, health anxiety (hypochondria), and panic- all conditions in which severity can increase after a long period of being low.