Quick Check-In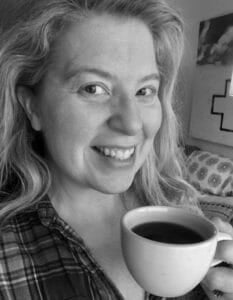 Help, Post-Treatment
Let's get back to life. When a lower-level of care is best for you. Please consider CLCEC's Anxiety Education and Training service.
Anxiety Educator
Provider: Kama Jensen
Working with anxiety concerns has been my life's work. I enjoy working with clients to strengthen cognitive patterns that are helpful to manage anxiety.
WHAT'S THE SERVICE?
Together, we connect by phone or on CLCEC's online clinic to practice core anxiety skills. This is a highly engaged relationship.
The service is available to clients who desire:
A high level of accountability to practice skills
Are unable to leave their home for a variety of reasons
Support, post-treatment, to continue the practice of core skills
Professionals who travel often and struggle to attend regular sessions
HOW DOES IT WORK?
We practice ensuring mastery with 5 cores skills to manage anxiety symptoms.
Appointments are scheduled in increments:
15 minutes/$30.00
30 minutes/$60.00
You can schedule in advance or request a visit the day of service, provider's schedule allowing. Payments are collected the day of service by credit card or self-pay.
Same-day scheduling is helpful for conditions like OCD, health anxiety (hypochondria), and panic- all conditions in which severity can increase after a long period of being low.
CAN ANXIETY EDUCATION REPLACE THERAPY?
The program is not designed to replace therapy. It is ideal for post-treatment or those with mild symptoms.
The program can be an alternative to therapy for some individuals. Please call if you have questions.
Fear is an everyday occurrence. Living with an anxiety condition shouldn't be.