Erin Hagen is a trauma counselor with specialized training in anxiety conditions and relational trauma. Anxiety disorders are "heady" and thought heavy. Trauma conditions are body-based and activate the nervous system. Erin specializes in both.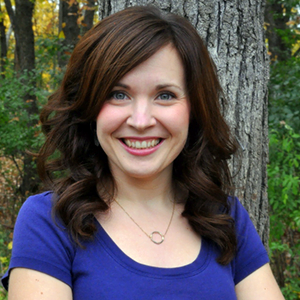 MY AREA OF FOCUS:
⫸ Generalized Anxiety Disorder
⫸ Panic Disorder
⫸ Healthy Attachment & Relational Anxiety
⫸ Parental Anxiety
⫸ Somatic Healing & EMDR
Erin Hagen, Licensed Professional Clinical Counselor
Relational Healing & Trauma Specialist | EMDR
---
A great majority of trauma comes from daily interactions that are confusing or hurtful. Cumulatively, this can deteriorate our ability to see ourselves in a positive light. Relational work discredits the inner critic and allows you to get back to your best self, living your best life.
I want to engage you in the growth process. I am challenging and compassionate. I look forward to building a strong alliance with you. Are your relationships a source of anxiety for you? Does this time in your life call for deeper reflection and awareness?
I can provide focused attention to the process by which you can produce a strategic plan for creating a life of meaning. I will offer you a safe and connected approach to counseling. I believe that holding a secure attachment in the therapy process brings strength, courage, and hope.
My Expereince:
I am an experienced Licensed Professional Clinical Counselor (LPCC) with a specialty in trauma healing, self-esteem/identity development, and interpersonal growth. I have specialized training in neurological perspectives of traumatic loss, the assessment, and treatment of PTSD, and healing from interpersonal trauma. I maintain licensure standards for ongoing education in evidence-based interventions and practice.
I have more than ten years of post-masters experience working in the non-profit sector providing both individual and group counseling. I have provided educational presentations to train advocates and other counselors on the dynamics and healing process of traumatic loss.
I am currently pursuing a Ph.D. in the field of counselor education and supervision.
Cost/Fees:
I offer sessions on Wednesdays and Thursdays for most weeks.
I only accept private-pay. Rates include $150.00 for the first session and $120.00 for returning sessions.
Erin Offers EMDR Counseling
Sometimes it isn't an anxiety condition. It's trauma and hyper-arousal.
Finally… Relax Your Nervous System.
The human brain is filled with many neural networks that contain the images, thoughts, feelings, smells, and sounds that are experienced in real-time. When a person experiences a traumatic event, the disturbing experiences are stored in exactly the same way. These networks contain information about the disturbing experience and contribute to harmful thinking patterns.
Traumatic experiences can get locked in and when new experiences occur it becomes very easy to trigger these networks. When this happens, people often describe that they re-experience disturbing images or memories as if the experience is happening in the now. This pattern will often trigger harmful thinking and painful feelings.
What's EMDR?
Eye Movement Desensitization and Reprocessing (EMDR) is a treatment approach that accesses more adaptive neural networks. In EMDR care, individuals are guided through practices that allow them to link with the harmful neural networks in the brain. EMDR provider, Erin Hagen, works with individuals to create a treatment plan targeting identified images and experiences. After building skills for relaxation and internal safety-resources, Erin uses hand movements or other EMDR sensory devices to stimulate the networks in the brain and improve the flow of contact between healthy and unhealthy neural networks.
As individuals progress through treatment, many people report that images, thoughts, and feelings change, and they experience more adaptive responses to triggering events.