Relational Anxiety Is Real. And I Can Help.
As a relationship counselor, I work with individuals struggling to feel comfortable getting close to others. This is often referred to as anxious or avoidant attachment. I often work with the individual first. Then, if appropriate and helpful, partners are welcome to attend sessions to practice and experience new bonding patterns.
At Conscious Living Counseling & Education Center, all counselors offering partner education have completed Level I and Level II clinical training from the Gottman Institute,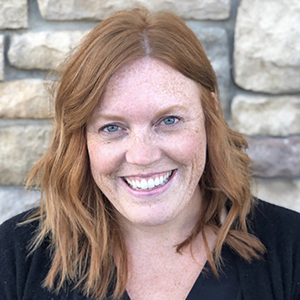 MY AREA OF FOCUS
⫸ Anxious in Relationships
⫸ Learning to Feel Worthy of Love
⫸ Learning to Turn Toward Connection
⫸ Men's Emotional Health
⫸ Men & Low Mood
⫸ Gottman Method | Skills
Amy Runcorn, LAPC
Relational Healing Specialist
---
Hello! I specialize in self-compassion and relational health. In addition, counseling for issues related to anxiety attachment. I'm here when you're ready to address the patterns that are causing an anxious or distancing effect in your relationship(s). How do you know if you struggle with relational anxiety? Do you often find yourself saying – is it me? Or is it them? Is the narrative of what's happening in your relationships often confusing for you?
I can help.
I'm relationally-minded and provide a collaborative approach to counseling. I'll hold a soft space for difficult conversations about mental health, relational connection, and self-growth. We'll use humor, skills, and relational presence to get you on your way to a better place.
I respect your unique experiences, but I also know that relationships follow patterns. I'll help you understand what this means for you.
I value a strong therapeutic alliance and collaborate on plans to help facilitate personal insight, connection, and healing.
I am a Ph.D. student in counselor education and supervision at NDSU.
My Experience:
Licensed Associate Professional Counselor (LAPC)
National Certified Counselor (NCC)
Cost:
At this time, I only accept private-pay. My rate is $150.00 for initial and $120.00 for returning sessions.