Starting Counseling?
If you have identified that you want or need help. The next step is finding a professional. Please read more about Conscious Living Counseling & Education Center's providers, and call if you need additional information about services, insurance options or scheduling.
Provider, Kama Jensen, offers specific treatments for panic disorder, generalized anxiety disorder, social anxiety disorder, obsessive rumination, depression, recurrent depression, chronic depression, and seasonal affective disorder. The goal is recovery.
Our Educational Programs offer other options with a focus on anxiety education, sleep health, and career management.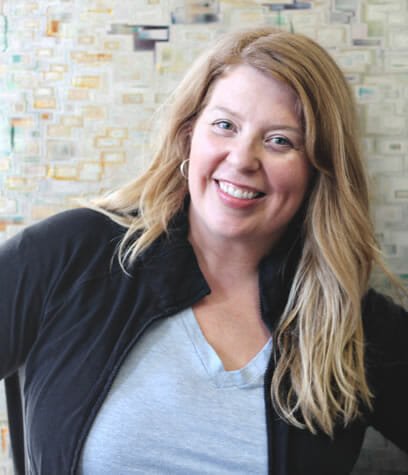 Kama Jensen, Licensed Professional Clinical Counselor
Clinical Counseling & Anxiety Specialist
---
Kama's approach to counseling includes effectively practicing research-based therapies, compassion, and partnering with patients to engage in the treatment process. Kama began Conscious Living Counseling & Education Center in 2007 with the goal to provide patient-focused care and first-line treatments for anxiety and depression conditions.
She offers unique and personalized treatment plans. Also, she will look for ways to introduce education, skills development, and awareness training to ensure the greatest success in mental health care.
EXPERIENCE:
Kama is a Licensed Professional Clinical Counselor (LPCC). As a masters-level counselor, she has studied the educational, spiritual and scientific research related to mental health. Her counseling experience includes providing assessment and mental health services in for-profit and non-profit organizations, private practice, and academia. Additional work history includes serving as the Executive Director of a mental health organization and teaching masters-level counseling courses.
In conjunction with state licensing requirements, she receives ongoing clinical education to stay current with the issues and ethical guidelines related to providing quality mental health services.
COST CONSIDERATIONS:
Kama accepts self-pay, Blue Cross Blue Shield of North Dakota & Blue Cross Blue Shield of Minnesota, and Sanford Health insurance plans. With the exception of medical assistance expansion plans.
CLINICAL FOCUS:
* Anxiety Disorders
* Depression Disorders
* Executive Function Therapy/Adult ADHD
* Medical Concerns Impacting Mental Health
* Partner Education (Gottman Therapy)
All CLCEC clinical counselors are trained in anxiety and depression disorders, however, we recommend scheduling with the best counselor for your particular situation. Please see drop-down menu under "Anxiety & Related Concerns" tab on the menu bar and select your presenting concern. 
Or, review the below summary: