Relational Anxiety Is Real. And We Can Help.
Healing Relational Trauma & Relational Anxiety
Understanding Relational Anxiety
WHY US?
Our mission is simple – we want you to experience fear in a new way. It does not have to run the show – or your relationships.
We're a private practice and we strive to deliver premium counseling services. Your privacy is our primary concern.
As you're exploring the site, please keep in mind, you don't need "a reason" to schedule. If you believe you would benefit from talking to another adult, privately and confidentially, about what's happening in your life, that's enough.
UNDERSTANDING RELATIONAL TRAUMA & ANXIETY
Relational anxiety is often unrecognized in the healing process. It's a specialized area of counseling.
In relational counseling, we explore your relational patterns and see if there are factors contributing to ongoing anxiety concerns.
We look at four primary areas:
Emotional trust, depth, and intimacy in your relationships
Your typical response to conflict
Your expectations for your relationships
Your ability to understand your emotions when your needs are met or not met by another person
With that said, there are three primary areas of relational anxiety.
RELATIONAL ANXIETY & TRAUMA 
With optimal mental health, we trust our relationships and make wise decisions about our relationships. However, based on various factors, relationally traumatized individuals often feel as if they are responding to a current relationship based on past experience. Why? The past experience was so upsetting that it remains unprocessed and continues to impact future relationships. Examples of relational trauma:
generational trauma
childhood neglect or abuse
childhood or adult bullying
social exclusion
social rejection
sibling to sibling abuse or violence
abrupt loss or change in a relationship
a relational betrayal of any type
abuse of power from an employer, partner, or system
being used or harmed in a trusted relationship
victim of slander or character attacks
employment termination regardless of the cause
any intentional act to use a person as a resource, causing harm
a confusing or manipulative sexual experience
emotional, physical, or sexual abuse or violence
Providers, Erin Hagen and Kama Jensen help adults heal from relational trauma/anxiety, and improve interpersonal boundaries. Erin Hagen offers somatic and EMDR therapy.
In counseling, you will learn essential skills to strengthen communication and build (or re-build) trust in yourself and others.
PARENTAL ANXIETY
The second type of relational counseling we offer is for parents experiencing anxiety about the parent-child relationship. Do you ever worry that you're not doing enough to help your child? This can be a common, obsessive worry. When our children are suffering, it can consume every thought. It's okay, Parents. We get it.
We provide services to adults, and we love helping anxious parents with anxious kids! We can help moms and dads break the worry cycle and begin modeling for independent and courageous children.
Providers, Erin Hagen, specializes in working with parents to bring both structure, and carefree-play back into the home. An increasing number of children are struggling with anxiety conditions these days. It's very difficult to help our kids activate new learning if we, as parents, are stuck in an anxious cycle.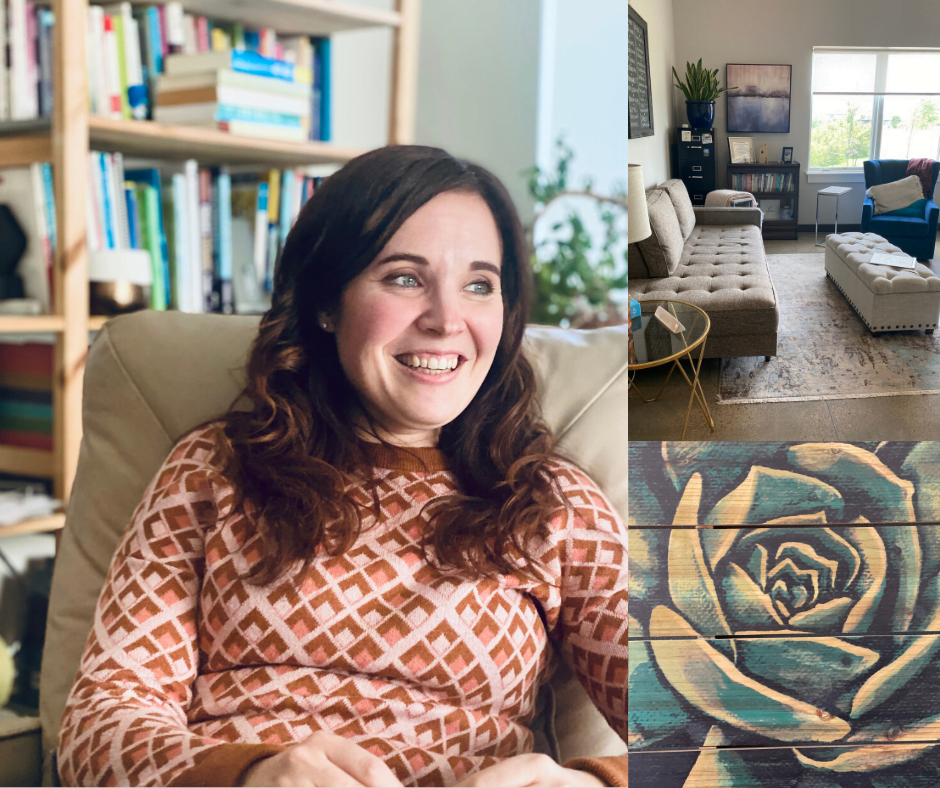 What is the difference between a non-medical and a clinical service? Many people want to access support, but do not have a medical need. If using insurance, click here to learn more about clinical care.
Please call or email if you have any questions.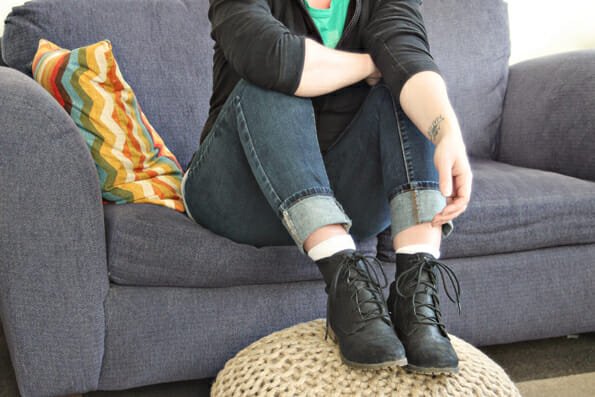 CHEAT-SHEET: Am I struggling with relational trauma or anxious bonding? Or OCD?
Relational trauma feels like you're hypervigilant to a past traumatic relational experience. Trauma is something from the past – playing out in the now. As if the mind has not fully integrated the experience.
Anxious attachment is a pattern of getting your relational needs met – or the way you expect others to respond to your emotional needs in a relationship. People can use hyperactivating strategies in order to maintain a relational connection. Typically, anxious-attachment comes from the belief that you're unworthy of love.
Avoidant attachment often comes from the belief that others will not catch you – they will not be responsive to your needs in the way you want. You become critical, anxious, or uncomfortable about needing or depending on people.
Relational OCD is a subtype of OCD. If you struggle with an OCD condition, you may notice obsessive thinking in other areas of your life. WIth relational OCD, you have intrusive thoughts that you may be with the wrong partner, you frequently reassessing your relationship, and seek reassurance that your relationship is a good decision.
ANXIOUS IN LOVE, FRIENDSHIPS, & OTHER RELATIONSHIPS
Thirdly, we offer counseling services for adults anxious about being loved or loving well.
Our bonding patterns are impacted by each relationship. However, some relationships have a deeper impact than others. Think about "attachment" as your expectations for getting your needs met in your relationships. Do you expect people to respond well to your needs? Do you understand and respond well to other people's needs? Our patterns of responsiveness (or avoidance) determines how well we bond with other people. 
Of course, your early experiences don't stop impacting you once you reach adulthood. New patterns must be learned and experienced. We help people who feel stuck in the same bonding pattern, which is usually anxious (anxious about not being close enough) or avoidant (anxious about getting too close).
Here are a few indicators of anxious attachment/bonding patterns:
Fearing rejection and/or of separation in your relationships

Emotionally triggered by rejection, coldness, and the experience of being the scapegoat

Fearful of closeness with your partner

Worry-related thoughts about the relationship 

Preoccupation with thinking about your relationship

Worsening of symptoms related to anxiety or depression, when thinking about your relationships

Fears about the loss of a relationship 

Attempt to retain a partner or friendship
WHAT HELPS?
Learning self-compassion and connection. Both providers, Kama and Erin, can help you learn how to hold yourself (and your needs) without fear. You'll learn the key to strengthening new patterns, and the new patterns will benefit your friendships, family, and romantic connections.
At CLCEC, we practice new experiences or "new learning" moments with clients. We don't practice "bandaid" techniques. We practice real change and solutions- in session- so you can feel more confident practicing in the real world, outside of session.
All counselors and providers at CLCEC offer personal counseling services, which is a private-pay service. Private-pay offers the highest level of privacy.