What's a Career Specialist?
A Career Specialist is a professional with a unique set of skills in personal growth, communication, professional development and career opportunities.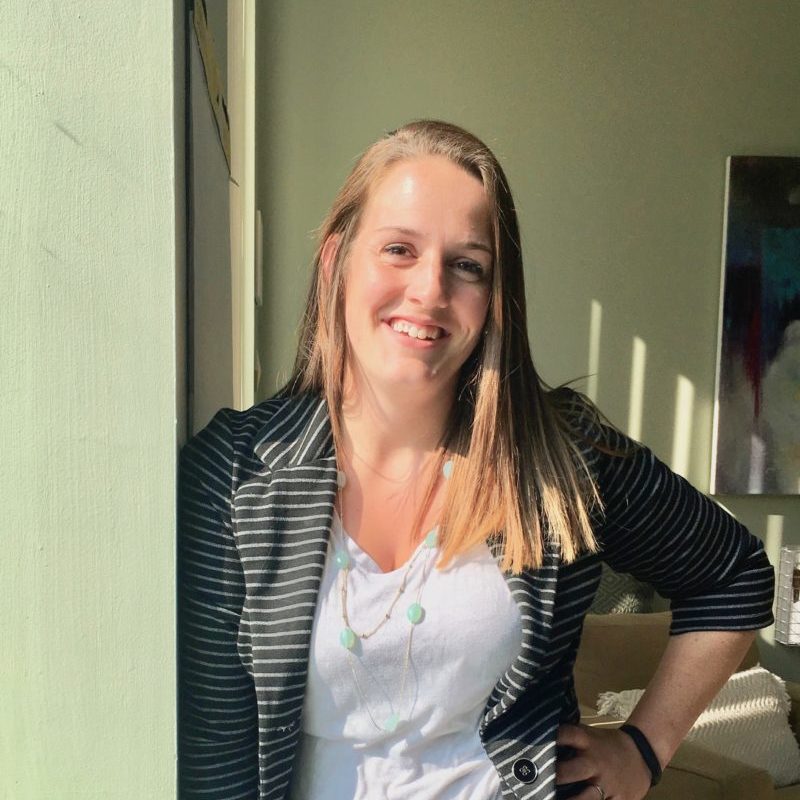 Meet Amanda
Amanda Reil, Career Educator
"I get the most enjoyment out of my work helping people find their a-ha moments or discover a path they may never have considered that leads them to true happiness."
I bring enthusiasm and passion to the Career Educator role by using exercises and various approaches to help you find your ideal career, or help you navigate a desire to change careers or make a career pivot. I provide person-centered practices and resources that are most likely to help you discover the best fit and career path. I am also available to help with tailoring and fine-tuning career-related documents, such as cover letters and resumes.
Need help with interviewing skills? I can help you reduce anxiety and build confidence for an upcoming interview by practicing interviewing skills.
Right for you?
No longer find your current career fulfilling?

Would like to consider other options related to your current field? 
Out of the workforce and unsure how to re-enter?

Never been in the workforce?

Need help with job search techniques?
Unsure how to write a quality CV or cover letter?
Considering a career pivot?

In recent years, more and more people are looking for satisfying and fulfilling careers. In the past, when someone started down a career path they stayed with the same company or in the same roles for their entire career. Now, it is far more common that we seek careers to meet our passions, where we feel enthusiastic and feel that we are making a significant contribution. Can one of the following services help you move forward with your career goals?
ASSESSMENT TOOLS
Does your new path support your individual strengths? Find out for sure with help from assessment tools.
PLAN OF ACTION
Pursue your new path with fine-tuned skills including reviewing your resume, marketing yourself. Eliminate problems and focus on solutions.
RESUME
Design a resume that hits your target market and highlights your experience.
JOB HUNTING
Find points of entry in your market and diverse ways of reaching job opportunities.
INTERVIEWING
Polished and Confident. Get to the next level of the interview process by building your confidence and polishing your interviewing skills.
NETWORKING
Elevate your networking skills by learning why networking opportunities, such as LinkedIn, are essential.
What Inspires Amanda?
Career paths and professions are far more fluid than they have ever been in the past, and I want to be the support that people might be seeking in making a major change and considering what careers may allow them to feel truly and genuinely fulfilled. I truly feel there is value in not having a clearly defined career path. Uncertainty or questioning the future allows for individual growth and encourages self-exploration to find what drives and encourages you to do your best.
Can Amanda work with various ages and backgrounds?
I have been able to work with people from all walks of life and across all skill levels— from not completing a high school diploma/GED to those who have a PhD. I believe that everyone deserves to find pleasure and true enjoyment in their careers.
What is a Career Pivot?
Repurposing a career path, or shifting from one industry/career path to a different professional trajectory or direction.
What is the Strong Interest Inventory?
The Strong Interest Inventory (SII or Strong), is used by individuals who seek to find careers and occupations that are a match for their indicated interests. The Strong is one of the most widely used interest inventories, not only in the country, but across the globe. This inventory is NOT designated to tell people which careers are the best fit or provide indication about skill level or abilities.
How can the STRONG benefit You?
Identify how personal interests and traits may align with careers and industries

Develop a more well-rounded self-awareness

Receive a full report with results for take home and future use

Work one-on-one with the Career Coach to get results interpreted and receive feedback on outcomes
Features:
Outcomes include information about General Occupational Theme codes and which codes match your indicated interests.

O*net is directly linked to outcome to allow for easy access to job outlook information, salary projections, knowledge and skills required for a job.

Occupational Scales for over 130 careers, prioritized by the professionals in those roles that are the most similar to you and your interests. 

5 Personal Style Scales to increase self-awareness of your role in a team, work environments that may be the most successful for your personality, level of risk taking and leadership style.

An Interpretive Report that includes 7 additional pages of activities to take results to the next level and allowing you to see how the results may directly relate to your future career exploration and professional path.